Flodmans El & Energi is certified by GWO Standard.

Backround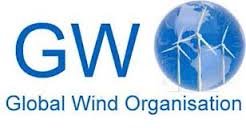 Global Wind Organisation (GWO) is an association of owners and manufacturers of wind turbines in order to support an injury-free work environment within the wind industry. GWO has developed a standard for basic safety training (Basic Safety Training) to provide staff, who work in wind turbines, sufficient knowledge to achieve this goal.
The standard was issued in February 2012 by the 13 founding companies Acciona, AES, DONG Energy, E.ON, Fred Olsen, Gamesa, GE, Repower, Siemens Wind Power, Statoil, Suzlon, Vattenfall and Vestas. Rope Access Sweden Safety Training AB became in November 2012 the first in Sweden to become GWO-certified.
The purpose of this standard is to develop a joint training of health and safety as an important and necessary way forward to reduce the risk to staff working outside in wind turbines.
This standard describes the requirements for basic safety training in the wind energy industry as recommended by GWO. Where national legislation places higher demands on the education, the training provider will incorporate these requirements in education.
The standard contains five modules, including Rope Access Safety Training is certified for the first four.
Manual Handling, 4 tim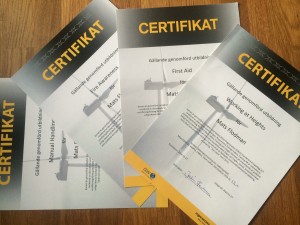 Fire Awareness, 4 tim
Working at Heights, 16 tim
First Aid, 16 tim
(Sea Survival, 12 tim)
Manual handling (ergonomics) – Goals by module
Understand the meaning of the legislation and the importance of following the
Understand what elements of the work environment that can increase the risk of musculoskeletal injury
Understand the importance of good working techniques to avoid the above
Be able to recognize the body's signals on overload and know what action should be taken
To practically solve various work ergonomic problems in the wind environment
Understand the importance of exercise to reduce the risk of musculoskeletal disorders
Fire Awareness (fire safety) – objectives by module
Understand the meaning of the legislation
Have knowledge of different fire types
Able to handle different extinguishing agents depending of fires include
Understanding the physics of fire and combustion gases
Fire Risks and equipment in a wind turbine tower
Use powder and carbon dioxide extinguishers and a fire blanket.
Able to evacuate correctly in case of fire.
Working at Heights (work at height – target with module)
Risks and dangers of jobs in wind turbines
Legislation applicable höghöjdsarbete
Identify personal protective equipment
Take on, store, inspect and use PPE (personal protective equipment).
Safe behavior in the tower ladder and assessment of the anchor points
Proper use of evacuation equipment
Proper and safe conduct of rescue situations
First Aid (first aid / medical training) – Goals by module
Able to perform first aid under the current guidelines.
Able to identify and explain the normal function, symptoms and signs of more or less serious injuries and illnesses.
Be able to show the right flow of documents in an emergency in the tower or nacelle.
To perform lifesaving first aid according to L-ABCDE.
To use an AED (defibrillator) correctly.
To use the right equipment and technology at a sharp illness or accident scenario.